Musikaliska, 3rd October, Doors open 15:00, Program 16:00-19:00
Nybrokajen 11, 111 48 Stockholm
The main concerts of Stockholm Sangeet´s 15 years jubilee features sitar master Ashraf Sharif Khan Poonchwale on the sitar accompanied by Sweden´s own Suranjana Ghosh. Also we will be treated to masterful dhrupad sung by Marianne Svašek accompanied on the pakhawaj by Federico Sanesi. The programme will start with a presentation of Kuchipudi dance by Vyshnavi Korlakunta. Click here for tickets.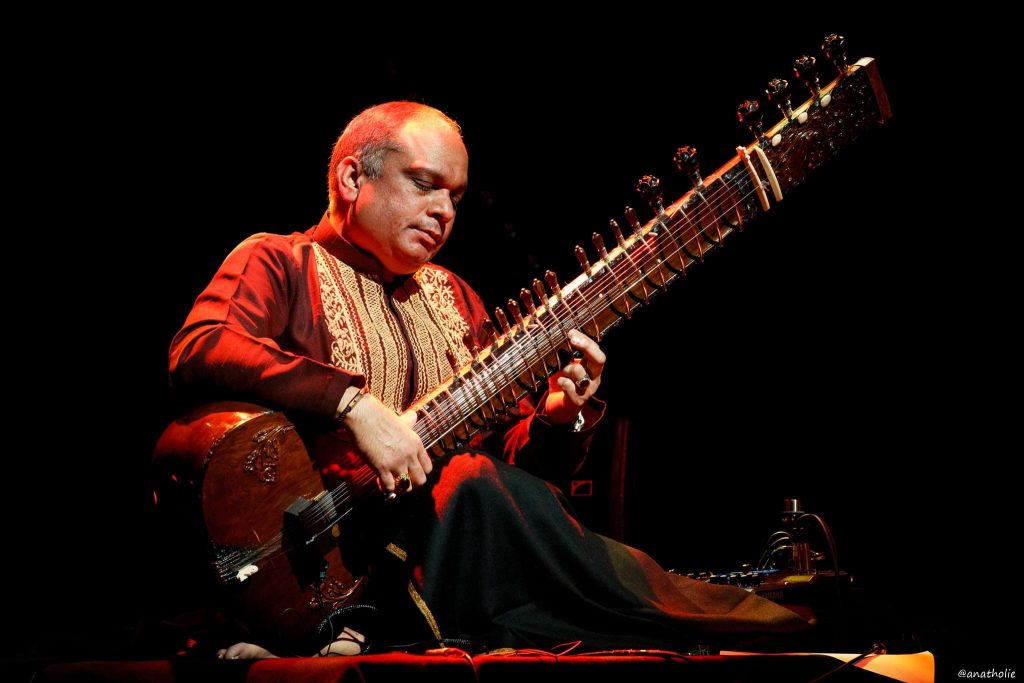 Ashraf Sharif Khan is a world artist who was born into a family of royal musicians in Pakistan and who has spellbound people all over the world with his melodious sitar playing since his first concert at the age of eleven. Even though he is rooted in the classical tradition, he also is famous for moving freely in a broad spectrum of musical styles.
The same effortless musicality independent of genres is a characteristic also of his accompanist for the day, Sweden's own tabla maestra Suranjana Ghosh, one of the most sought after tabla players in Europe and a senior disciple of Pandit Swapan Chaudhuri.
Marianne Svašek has after thorough studies in the art of dhrupad with masters Ustad Zia Mohiuddin Dagar and Uday Bhawalkar, made herself a name known as a highly respected dhrupad singer both in India and in Europe. She is currently a senior teacher of Indian Classical Music at the Codarts Conservatory of Fine Arts in Rotterdam.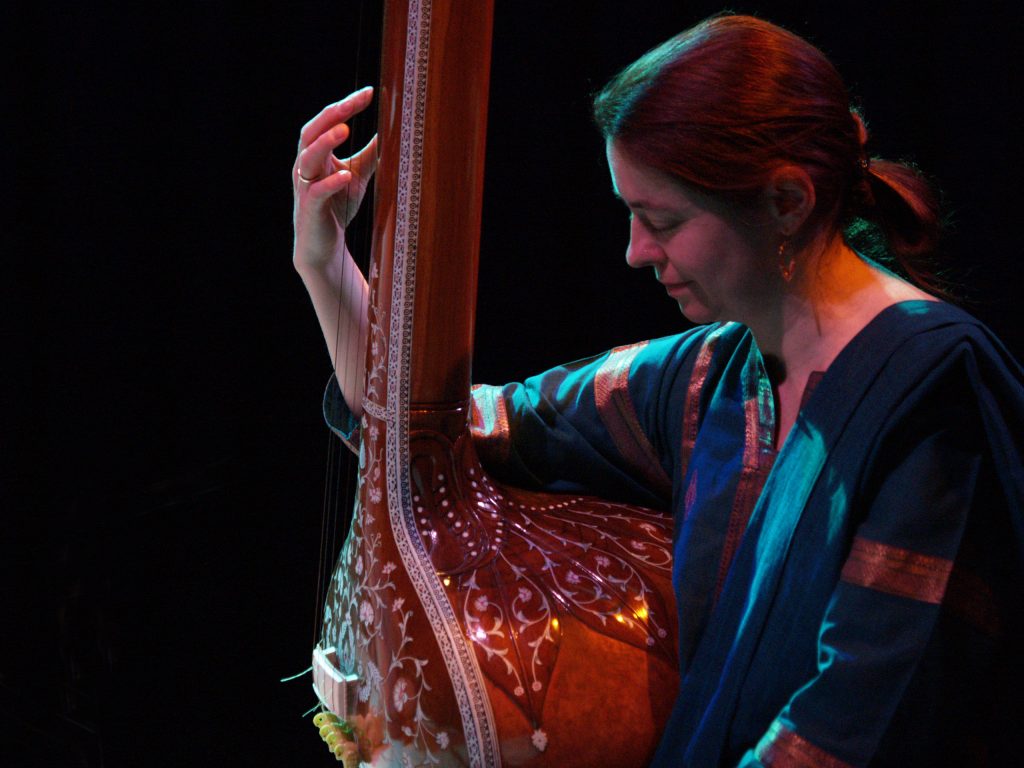 Federico Sanesi is one of Europes topmost tabla players who studied with Pandit Sankha Chatterjee since 1981. Here we will get to hear him play the traditional dhrupad style drum pakhawaj. The award winning kuchipudi dancer and choreographer Vyshnavi Korlakunta has, despite her young age quickly become a sought after and experienced artist both in India and abroad. We will see her do a rare performance of classical kuchipudi dance.
In the Clara Shumann hall of Musikaliska, Stockholm Sangeet will celebrate this 15 year jubilee with a photo exhibition by Max Dahlstrand who has captured some special moments during the years of the festival.
The restaurant of Musikaliska will be open for food and drinks one hour before the program, and in the intermisson.
Stockholm Sangeet Festival 2021 is arranged by Stockholm Sangeet Förening in collaboration with Farhang Förening/Movement in Exile, Musikaliska, Stallet Världens Musik, Saraswathy Kalakendra Institution of Fine Arts, Föreningen Renqvists Verkstad and Sharda Music Sweden with support from the Swedish Arts Council, Region Stockholm and the Indian Embassy to Sweden and Latvia