For the festival of 2022 we are proud to present none other than two absolute giants in the field of music. On the 6th of November we will be back in the beautiful hall of Musikaliska to enjoy Zakir Hussain and Niladri kumar in a rare, classical duo concert.
Complete Program SSF 2022:
23rd October: Art Sangeet – Art exhibition with Indian food and live music
30th October: Family Sangeet – Bharatanatyam and Bollywood workshops, Childrens Theatre
5th November: Young Sangeet – Music students´ performances
6th November: Main Concert – Zakir Hussain and Niladri Kumar
7th November: Open Sangeet – Open Stage
Stockholm Sangeet Festival 2022 is arranged by Stockholm Sangeet Förening in collaboration with Musikaliska Kvarteret, Stallet Världens Musik, Farhang Förening, SearchIndie and Sharda Music Sweden with support from the Swedish Arts Council, Stockholms Stad, Region Stockholm, Indian Embassy to Sweden and Latvia and Best Western Plus Time Hotel
Stockholm Sangeet Sabha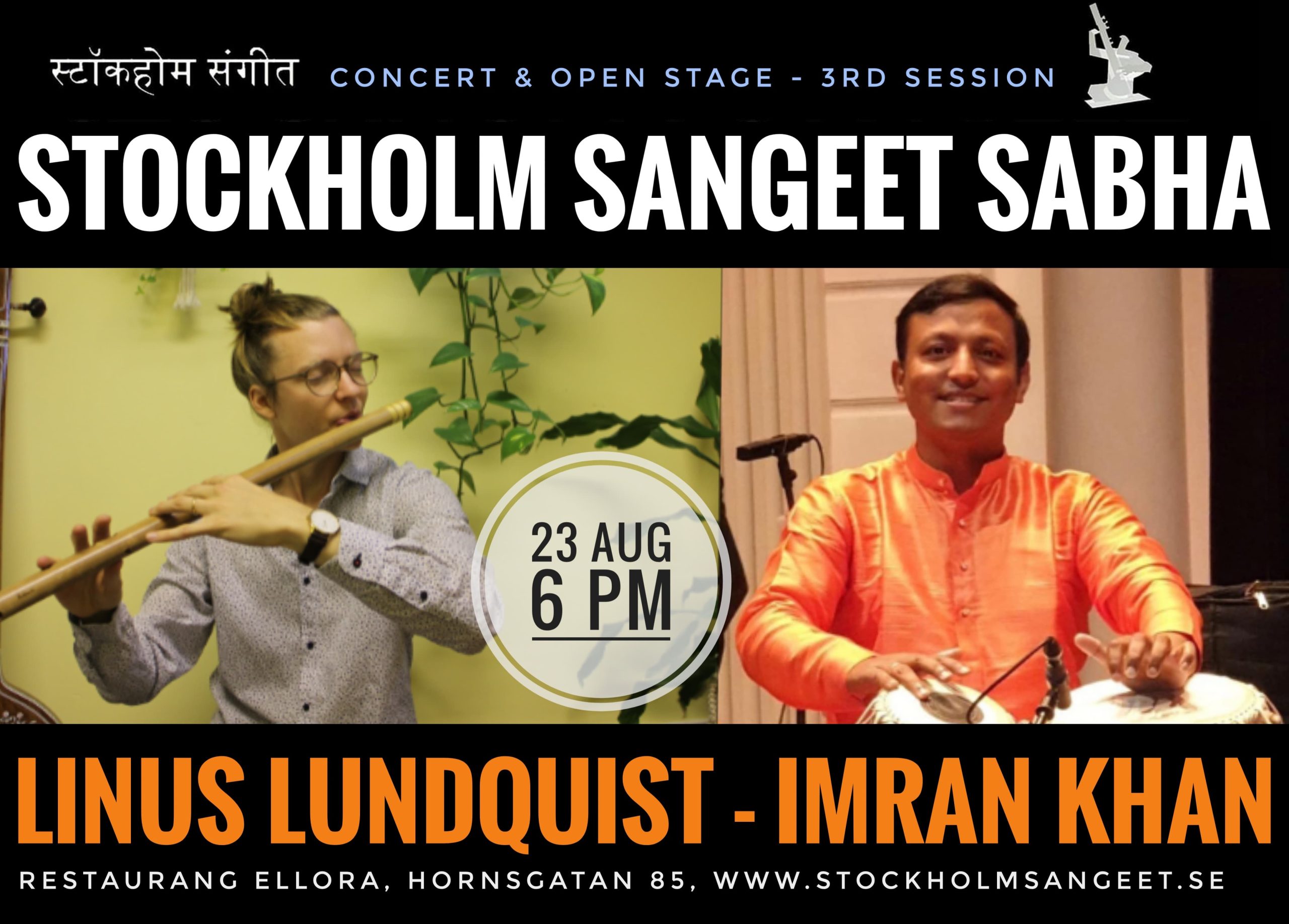 In our efforts to create a platform for raga based music in Stockholm we are now introducing a concert series in addition to the yearly festival. The idea is to have a natural gathering place where we can enjoy a concert by featured artists followed by an open stage where anyone performing something related to raga is welcome to enter the stage. These gatherings will take place at Restaurant Ellora and the entrance is free.
Stockholm Sangeet Sabha is arranged by Stockholm Sangeet Förening in collaboration with Restaurang Ellora and with support from Kulturrådet and Indian Embassy as part of Azadi ka Amrit Mahotsav
Happy Holidays!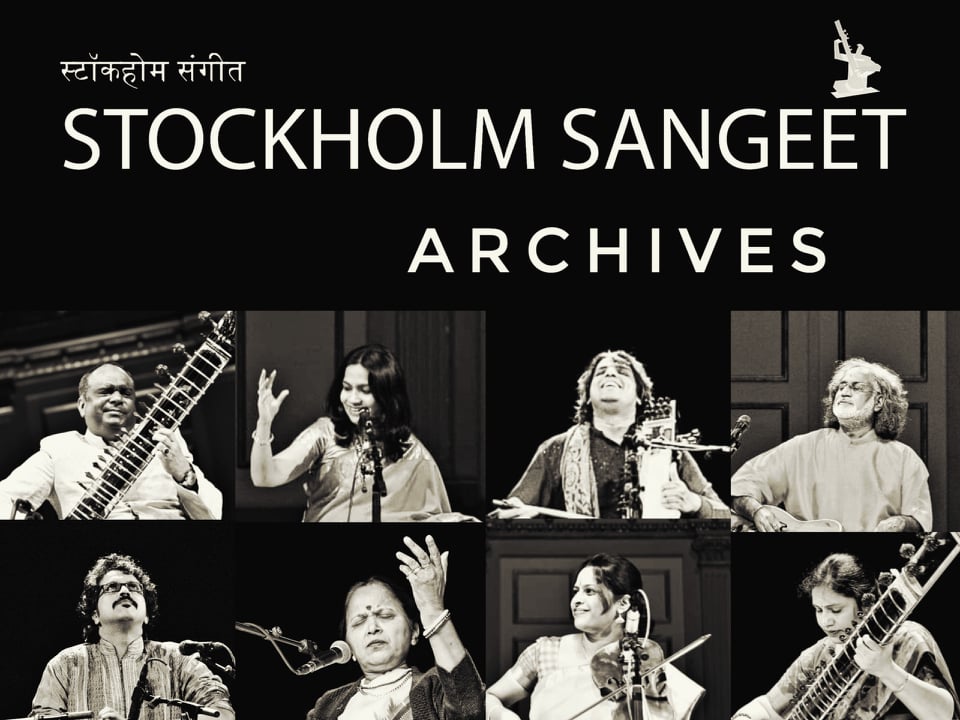 As a gift we will be uploading one great audio recording from our archives each day from Christmas Eve until New Year's. During the history of the festival we have had so many great concerts by international masters, and this is a chance to relive some of the magic. The concerts will be posted to our Youtube channel 24th to 31st at 6 pm CET each day.
Thank you all for a great festival!
We would like to thank all our artists, partners, collaborators, volunteers, and most importantly, you in the audience for the amazing 15 year jubilee of Stockholm Sangeet Festival we had now in 2021! Music is returning to stage and the attendance this year was extraordinary. We had six different events spread over two weeks and we were extremely happy to see that the interest in the festival is growing.
The photos from previous years by Max Dahlstrand that were displayed in the Clara Schumann hall during the main concerts at Musikaliska can also be enjoyed online via this link.
Pictures from SSF2021 by Max Dahlstrand:
Pictures from SSF 2021 by Renjith Ramachandran:
Stockholm Sangeet Festival 2021 is arranged by Stockholm Sangeet Förening in collaboration with Farhang Förening, Musikaliska, Stallet Världens Musik, Saraswathy Kalakendra Institution of Fine Arts, Föreningen Renqvists Verkstad and Sharda Music Sweden with support from the Swedish Arts Council, Region Stockholm and the Indian Embassy to Sweden and Latvia