Villa Ed, October 23rd, 13:00 – 16:00
Edsbyvägen 1, 194 91 Upplands Väsby, Sweden
Art exhibition UTROP! / EXCLAMATION!
Together with a North Indian classical concert by Palace on Wheels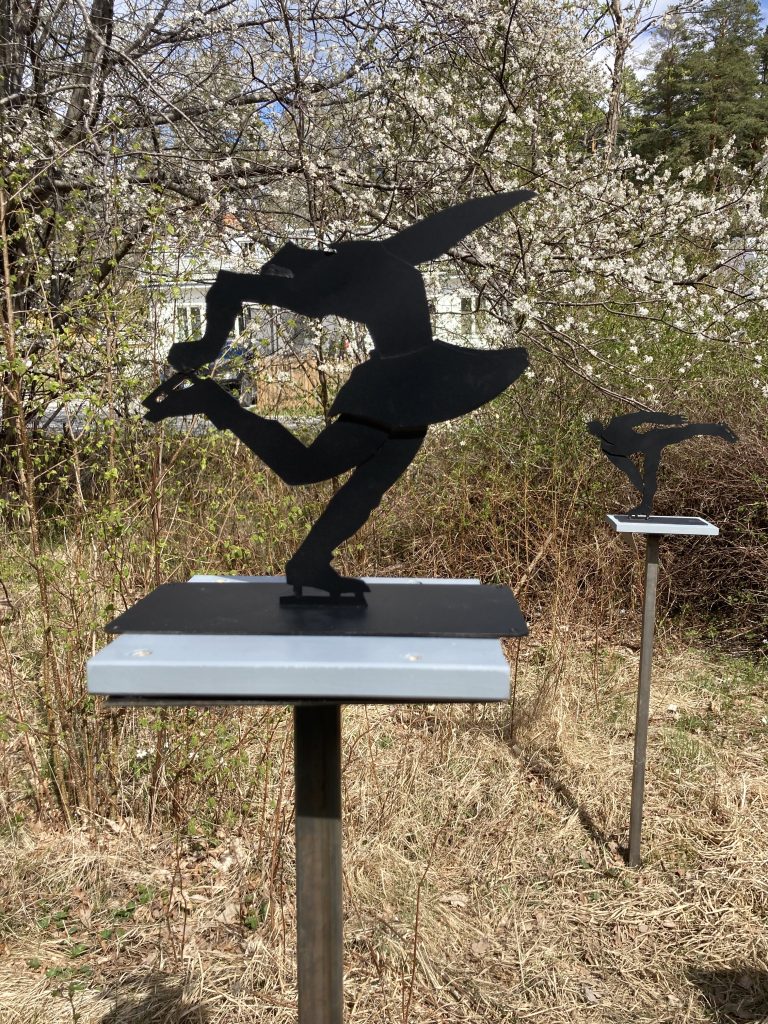 At 1pm the afternoon will start with a classical North Indian performance by Palace on Wheels in the Villa Ed.
Then at 2pm Kulturföreningen Källaren presents their exclamations on top of ten small, yet tall plinths that embraces the entire Sculpture Forest Ed.
In the forest you can also explore the exhibition "Gåtfulla träd".
Indian inspired food will be available at Villa Ed.
Free entrance!
Artists UTROP! / EXCLAMATION! :
Bo Andersson
Mark Andersson
Åsa Elieson
Mats Eriksson
Annika Heed
Filippa von Krusenstjerna
Hélène Vejrich
Performing musicians Palace on Wheels:
Moa Danielson -santoor
Stian Grimstad -sitar
KG Westman -sitar
Suvrat Apte -tabla
Villa Ed: www.villaed.com
Skulpturskogen / the Sculpture Forest: www.renqvistsverkstad.se/skogen