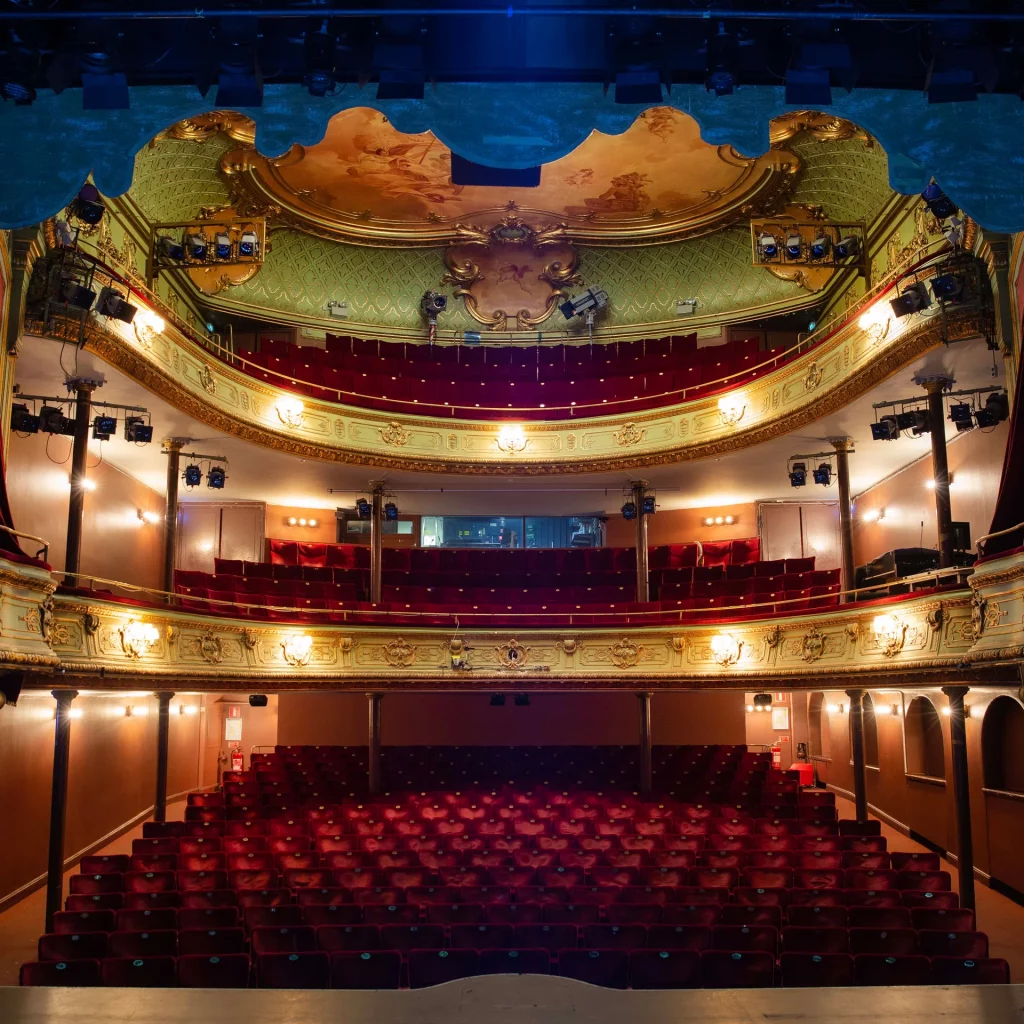 The main concert this year will take place at Södra Teatern´s main stage and we will get the pleasure to enjoy "Divine Trio" with mesmerizing sitar playing by Mita Nag, the legend Bismillah Khan´s grandson Hassan Haider Khan on Shahnai and the master Subhen Chatterjee on tabla.
There will also be first class carnatic music with celebrated J.A. Jayant on bansuri and K. Sai Giridhar on mridangam. The whole evening will start with beautiful Odissi dance by Anamika Saha. Don´t miss the event of the year for Indian classical music! click here for tickets!
Doors open at 3 pm
Show starts at 4 pm
One of the most outstanding sitarists of the globe today, Vidushi Mita Nag is the daughter and disciple of legendary sitar maestro Padmashree Pandit Manilal Nag & grand daughter of Sangeetacharya Gokul Nag of the VISHNUPUR GHARANA which is the only Gharana or the traditional school of training in West Bengal .
The Nag family of sitarists have a six generations of lineage in West Bengal since the days of Pt. Ramshankar Bhattacharya, one of the earliest musicians of this gharana. Mita's initiation into sitar playing under her mother at the age of four years was persuaded by her grandfather, Sangeetacharya Pt Gokul Nag and the seeds of the early years coruscated into musical maturity under the sole tutelage of her Guru and father , Manilal.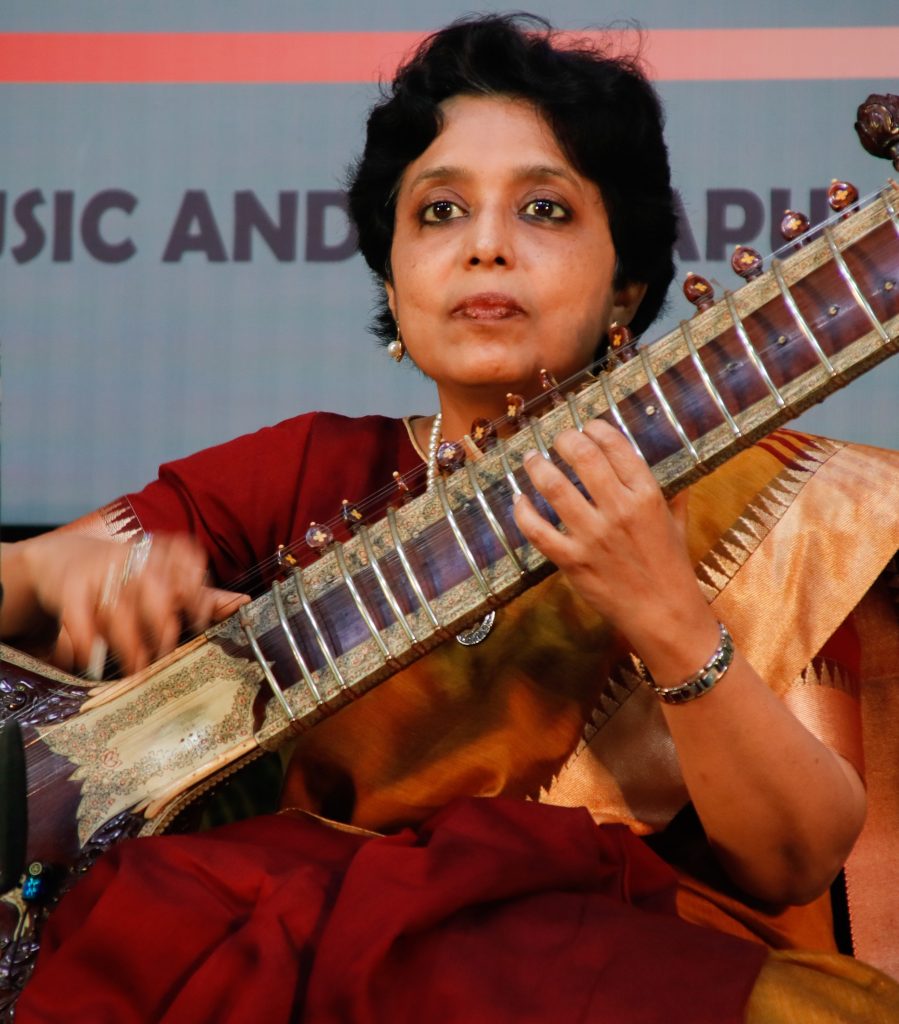 Pt. Chatterjee is surely one of the best known tabla players of India today . Apart from being a great soloist he has accompanied many legendary artists.
He has traveled more than 30 countries & performed in major auditoriums such as Queen Elizabeth Hall & Royal Albert Hall in England, Wartham Theatre in Houston, Theatre De La Ville in Paris, Winspear Centre in Edmonton to name a few.
Not being restricted to only Indian classical music, Pt. Chatterjee is one of the very first persons to have formed KARMA in 1985 which is regarded the very first of its kind in India .
He is also a regular performer of WOMAD, World Organisation of Music & Dance …an organisation formed by ace guitarist Mr Peter Gabriel.
Subhen has got the most coveted SANGEET SAMMAN AWARD ( which is the highest award for musician in West Bengal) in 2020 given by West Bengal State Govt .
Janab Hassan Haider Khan is now one of the most sensational Shehnai players of India Today .
He is the able grandson of Bharat Ratna Ustad Bismillah Khan and son of Shehnai Nawaz Ustad Ali Ahmed Hussain Khan .
Hassan Haider also received Taalim from Pt. Arvind Parikh, the famous sitar maestro from school of Ud. Imdad Khan, Ud. Enayat Khan and Ud. Vilayat Khan. Hassan's great grandfather Ud. Wazir Ali Khan was a musician of distinction who was the first musician to ever perform the Shehnai at the Buckingham Palace in London, England in 1910 and was awarded by Pt. Motilal Nehru, the father of India's first Prime Minister Jawharlal Nehru.
Even at this young age, Hassan Haider has already performed at many important music festivals, venues and occasions and also in several countries outside India. Those include the USA, Canada, U.K., France, Switzerland and Belgium. He is regularly featured on Indian radio and television.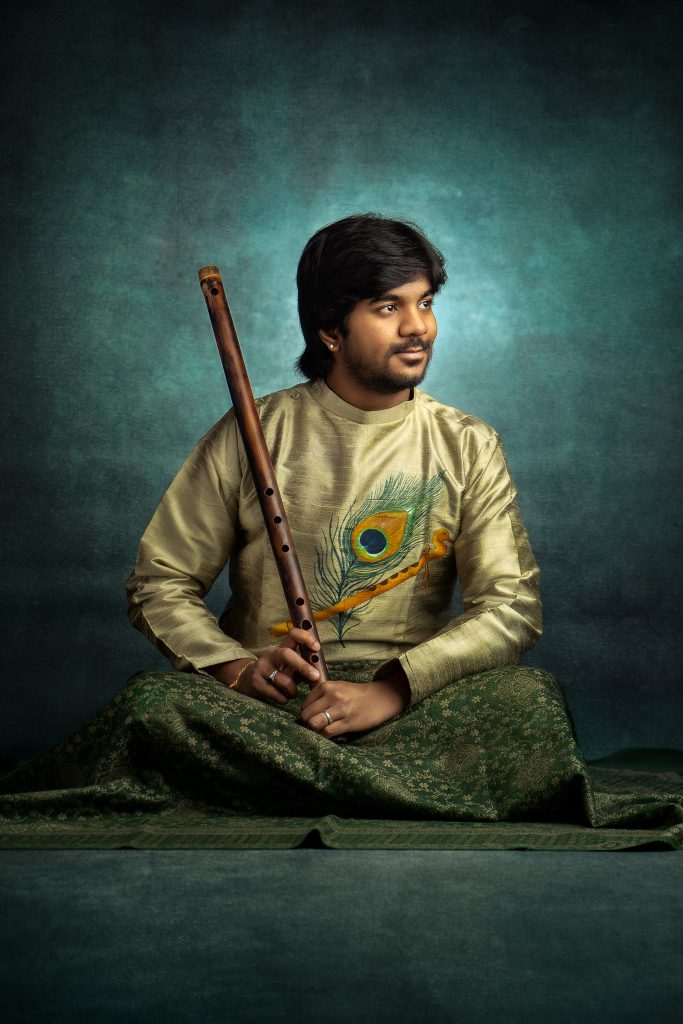 Flute exponent J.A.Jayant, is an artiste, collaborator, teacher and composer performing across the globe and popularizing the art of Indian flute playing with over 27 international tours to his credit. A prodigy – having started performing at the age of 7, Flute J.A.Jayant is a young musician of national and international repute with more than 1800 solo performances globally.
Flute J.A.Jayant is regarded as one of the most popular and widely respected Indian Instrumentalist performing and collaborating with globally renowned musicians. He has the honor of performing for The Honourable President of India. He is the first carnatic flautist to unveil 105 cms long Double Bass flutes in carnatic recitals.
K. Sai Giridhar is one of the most sought after mridangam players from India. He is an "A" grade artiste performing widely with some of the most popular Indian musicians. He has toured extensively making a mark for himself as one of the most sensitive percussion players around. He is the recipient of Yuva Puraskar.
Anamika Saha is an Indian Classical Odissi dancer. Odissi is one of the renowned classical dance forms from India. Anamika started her learning at the early age of 6. She is a senior disciple of Guru Smt. Kasturi Pattanaik. She also got some special training from Smt. Sujata Mahapatra, Smt. Alokananda Roy, Sri. Avirup Sengupta. She is a regular performer and teacher of various Indian dance forms, especially Odissi and Rabindrik nritya. She finished her diploma in dance under Pracheen Kala Kendra, Chandigarh, India. As a performing artist, she has performed in various prestigious national and international platforms like the Indian International Dance Festival, Odissi International Festival, Taiwan Classical Dance Festival, Almvik Kirtan Festival (Sweden). She received Nritya Bhusan in Odissi dance.
Stockholm Sangeet Festival 2023 is organized by Stockholm Sangeet Förening in collaboration with Södra Teatern, Stallet Världens Musik, Studieförbundet Bilda, Odissi Dansproduktion, Farhang Förening, Föreningen Renqvists Verkstad, Saraswathy Kalakendra Institution of Fine Arts, SearchIndie and Sharda Music Sweden with support from Swedish Arts Council, Stockholms Stad, Region Stockholm and Indian Embassy